Post by matt on Jul 8, 2018 18:48:38 GMT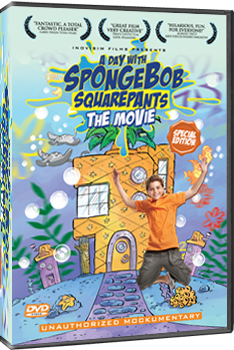 Original Thread
As many of you all know, especially if you followed the initial search for A Day With SpongeBob SquarePants, the search turned up fruitless. Calls were made to the production company's CEO, Lorenzo Holley, who revealed that the movie was never made. Mr. Holley also revealed to us that he was making an attempt to revive the project through crowd-funding on Kickstarter.
Several calls were made to Mr. Holley to gain more information on the film, and he eventually put us through to the most important figure in the search's history: the creator/screenwriter for A Day With SpongeBob. I won't go into the nitty gritty of what was revealed from the screenwriter, who will hereafter be referred to as "Mr. Orange," his pseudonym, but in essence he revealed how A Day With SpongeBob came to be, why it was scrapped, and how he was attempting to revive the project.
Mr. Orange told us that he was going to set up a crowd-funding project that fall and subsequently revealed five pages of the original script for A Day With SpongeBob. Months passed and he disappeared a few months lated and ceased responding to emails and inquiries on the project. It has been nearly two years since this transpired.
As you could imagine, nowadays Mr. Orange's credibility has been called into question; some wonder if he will ever start the crowd-funding project, if he was telling the truth about A Day With SpongeBob, and some, including me, have even begun to question whether he is who he says he is in regards to the film.
Since these events, attempts to contact Mr. Orange have failed. Attempts to contact Mr. Holley have failed. The production company, Reagal [sic] Films has since apparently become defunct, the website having shut down and higher ups becoming impossible to contact.
This, including more reasons, is why I propose we reopen the case into A Day With SpongeBob SquarePants. I get a strange feeling that we are far from the truth and there is more that needs to be revealed. While part of me believes we were as close to the truth as ever, I also believe we were deceived, purposely misdirected so that we would stop looking. I say we need to look deeper; we need to find out what happened to Mr. Orange, what happened to Reagal Films, and most importantly: what happened to A Day With SpongeBob SquarePants.