Post by Reynard on Feb 15, 2016 3:50:22 GMT
Hey everybody! Considering this is the off-topic forum, let's talk about... movies! Movies that are more guaranteed that they won't be lost anytime soon...
What are the last movies you saw? And your opinions of your experience?
As for me, this week...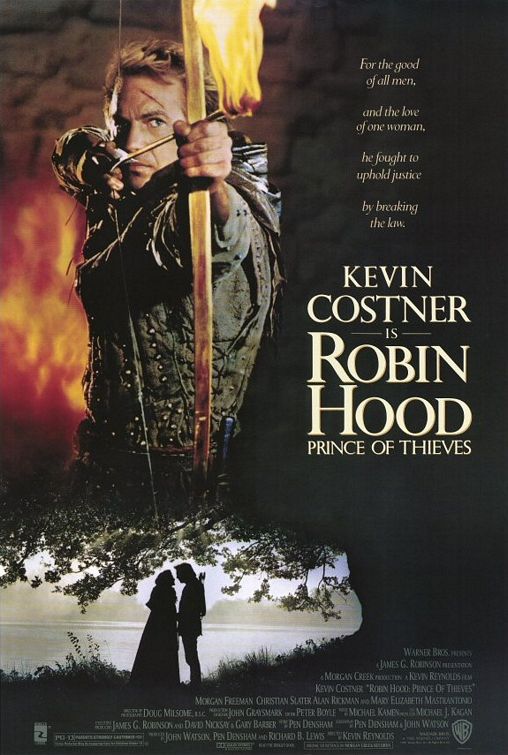 I have been wanting to check out this movie for a while now... mostly because it came out in 1991, kinda of a nostalgic time for me... when
Everything I Do (I Do It For You)
invaded the radio, when Kevin Costner still was a film star with a career, when even this movie had merchandising such as a crappy NES game or an ugly cereal box... but I decided to check it out for good after I heard of Alan Rickman's delightful performance in this movie as the Sheriff of Nottingham (May he rest in peace).
Let's say... it is a fairly fun blockbuster for its day. It is... nice. It has fine pacing, nice visuals... Kevin Costner is certainly no great actor, but the rest of the cast makes up for it, with Morgan Freeman being his always-wise self, some very amusing Merry Men (especially Friar Tuck) and of course, Alan Rickman, who is the true star of the show. Alan Rickman is basically being a cartoon villain, hamming it up and having fun with it... and us along. He has the best lines and comes off as even more likeable than Robin Hood himself!!
But yeah, also decent arrow-shooting action, forest-hiding action, sword violence, beautiful scenery, some slightly cool medieval action despite the sets sometimes coming off as a bit cheap... I say, give it a watch.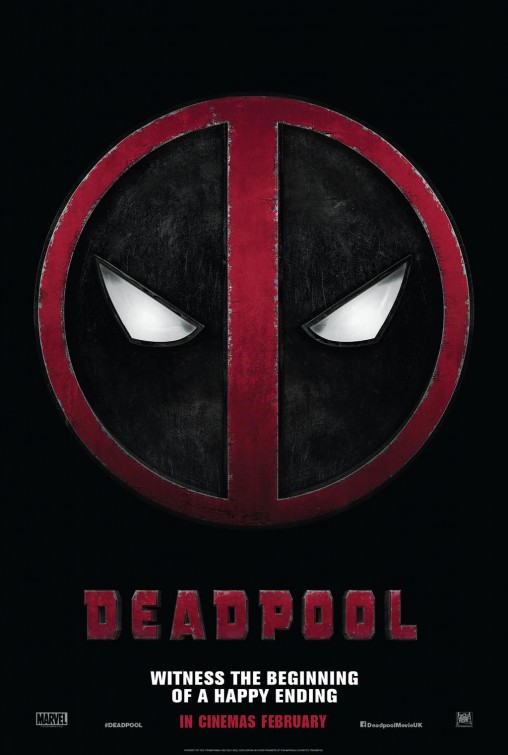 I don't know that much about Marvel or DC superhero comics. Most of the ones I read are from the Silver Age, and I hardly enjoy the modern ones... I knew of Deadpool because of so much of his memetic Internet presence, and it was a little annoying to me how he was lampooned by fans...
However, a feature movie felt like a pleasant fresh start to me! After all those superhero movies that tried too hard to be serious and dark and gritty with a token level of snark from Whedon-influenced Marvel,
This
Deadpool
movie is fun from start to finish, has a lot of humor to offer, and although the basic storyline may be classic, it is the delivery and the energy that makes this
Deadpool
film a great ride.
I say, give it a watch.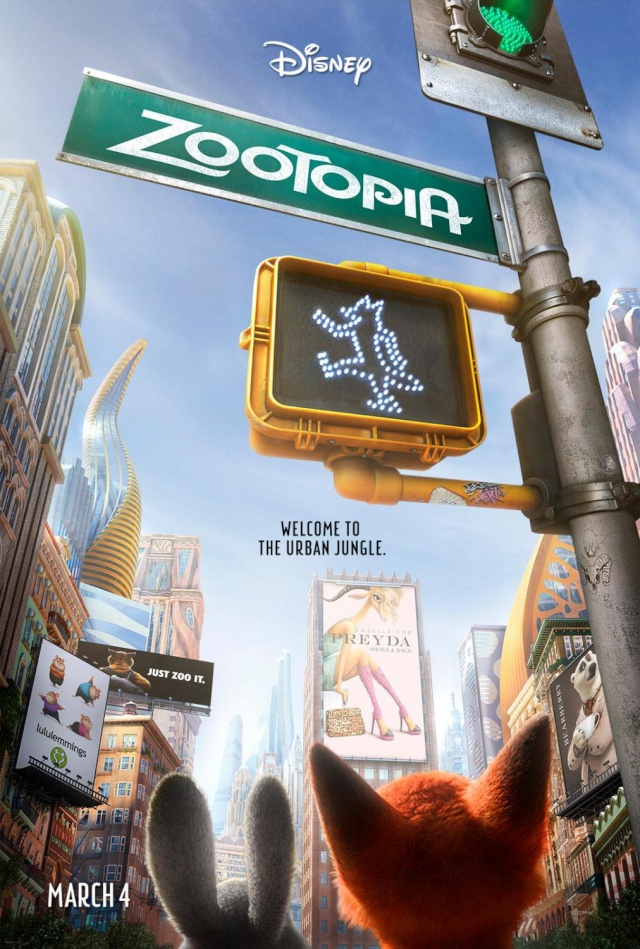 Lucky I got to an early screening here in Paris!
The concept of a world populated by talking, sentient and standing-upright animals may seem... well... "classic"... this movie is obviously trying to reconstruct the concept by reminding us that the characters are defined by their animal species first and foremost. It's a bit of a light
Kevin & Kell
.
You have jokes relying on animal stereotypes. Jokes on the animal physiques. Jokes on subtle pop culture references. Puns. This movie is also generous in its humor.
It is a kid movie... or is it more of a family movie...? There is some obvious satire on discrimination and prejudice, although not too specific so that you won't use analogies too easily on "real-world counterparts". They are not afraid of using the word "death" many times.
It has your classic blockbuster tropes and structure... but maybe it's just me after seeing so many films - and going to TVTropes just as much

.
But still, it is a beautiful movie, the environments are interesting, the characters are fun and endearing, and you will probably laugh a lot along with the audience.
I say, give it a watch.